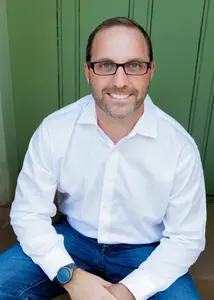 I have a BS in Human Development and Family Relations and a Masters Degree in Marriage and Family Therapy both from the University of Connecticut. I specialize in individual, couples and family therapy, and online coaching. I maintain a private practice in Avon, Connecticut.

I am also the owner of U ARE HEARD LLC. We are an online coaching business for students all over the US in need of assistance while away at school. This needed resource has been found to be easy to set up and use by students. It cuts through the stigma and fear of students to get assistance. Our motto is 'WE BRING SUPPORT TO YOU' For more information please visit www.uareheard.com

With over 20 years experience as a marriage and family therapist, I work with a broad spectrum of clients. Among my areas of expertise are working with young adults from middle school through college on both psychiatric and environmental difficulties. In addition, I also see couples for marital therapy and other types of relationship and family issues.

I am a clinical member of the American Association of Marriage and Family Therapy. I am certified as a Connecticut Divorce Mediator and also hold a certification in Accelerated Resolution Therapy (ART).

I am an interactive, solution-focused therapist. My therapeutic approach is to provide support and practical feedback to help my clients effectively address personal life challenges. I integrate complementary methodologies and techniques to offer a highly personalized approach tailored to each client. With compassion and understanding, I work with each individual to help them build on their strengths and attain the personal growth they are committed to accomplishing.